The best books I read in June:
H Is for Hawk, Helen Macdonald. Stop everything and go read this book. It entranced me completely. Macdonald is a masterful writer, and she held me in her spell for the entirety of this gorgeously written book — part grief memoir, part goshawk guide, part meditation on the beauty and mortality of the natural world.
My Struggle, Book 1, Karl Ove Knausgaard. The Norwegian Proust! It is everything everyone says it is (magnificent, breathtaking, compelling, mystifying). I read it on the plane to and from Iceland, and it made that sum total of 12 hours in air feel like a beautiful passing minute.
Kingdom, Grace, Judgment: Paradox, Outrage, and Vindication in the Parables of Jesus, Robert Farrar Capon. To a skeptical, literature-loving, doubt-filled Christian like myself, the pleasures of reading Capon are vast. This book brightened my own weak conception of my faith and what matters about it in the end.
Mislaid, Nell Zink. Bizarre and impeccably told. The New Yorker  profile on Nell Zink made me intensely curious about her, and I devoured this novel, her most recent, with great fervor. The frequent references to the University of Virginia and the Virginia countryside, in which I reside, were also delightful.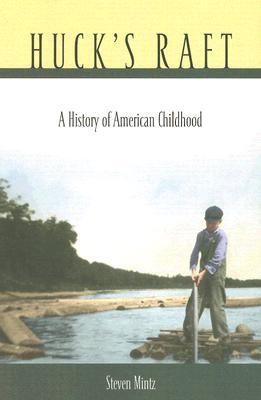 Huck's Raft: A History of American Childhood, Steven Mintz. I've always found American history interesting, and this is a particularly interesting history textbook. Steven Mintz covers the movements within American childhood (and parenting) from the Puritans to Columbine High School. It's extremely fascinating. We've come a long way, regarding children, and we've changed our collective minds about them over and over again.
Anna Karenina, Leo Tolstoy; translated by Richard Pevear and Larissa Volokhonsky. This is the third time I've read AK, and it never fails to please and delight. Read for my church book club. I love the way that this novel, after centuries, still has the power to enchant and enrage readers (our book club was divided strongly into pro- and anti-Anna camps). I think it's an immortal work of art.
Selfish, Shallow, and Self-Absorbed: Sixteen Writers on the Decision Not to Have Kids, ed. Meghan Daum. I'll probably still have kids, Mom, but it was intensely interesting to read a variety of perspectives on why people choose not to have them. I read this book in a sitting, with great focus, on my deck. It was only after I'd finished that I looked up and thought, The only reason I was able to read this book in one breathless sitting is precisely because I do not have children.  So there's that. The women's perspectives, naturally, were more resonant with me on a theoretical level, but the three men's essays were the funniest and most lighthearted on the topic (probably because men, biologically and culturally, can be more laissez-faire about childrearing).
Austerlitz, W.G. Sebald. I'm not sure if I really get  German literature, but this was beautiful and unusual, even if the prose was murky and dark at times. The photographs were so fascinating to me.
What did you read in June? Any recommendations?