10 things I am currently loving in my face routine.
I think this is what I have been looking for all my life. This tinted serum provides sufficient coverage and SPF 15, and it goes on like silk (not at all heavy or cake-y). Mom treated me to this at Christmas, and it's a sincere delight. $53 at Sephora.
2. Boots Botanics Organic Facial Oil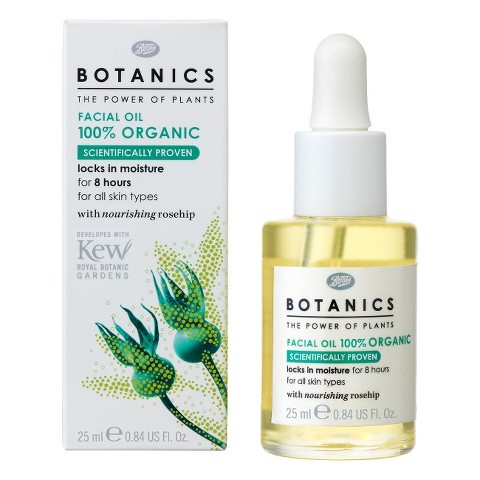 It took me many years, but I have finally come to understand that my face was producing excess oil because I was not moisturizing properly. Now that I finally have that cycle under control, my skin has never looked better. And I am all about some organic face oil. This stuff is extremely affordable, and that little bottle lasts forever, and it makes your skin feel like velvet at night. $7 at Target.
3. Marc Jacobs Highliner Gel Eye Crayon
Apparently, I have greasy eyelids, and eyeliner is always smudged right under my brows, which makes me batty/annoyed. I have been on the hunt for a long-lasting, non-smearing eyeliner, and I found it in two products—this, and no. 4 below—and I'm never going back. This one is particularly easy to apply and worth the price. $25 at Sephora.
4. Bobbi Brown Long-Wear Gel Eyeliner
It has been an adjustment for me to acquire a steadier hand, to apply this eyeliner from a pot with a thin angled brush, but I am loving it as well, and this stuff really does not budge all day long. Also very much worth the price. $26 at Sephora.
5. Make Up For Ever Rouge Artist Natural Lipstick (N9 Copper Pink–Satin)
This is a glorious shade of lipstick, so glorious that I cannot describe its color in words (a sumptuous vision of a tawny rose), except that it makes me feel like a pulled-together goddess when I wear it. I got it as a Sephora sample a year ago, used it up entirely, and then had to buy it for myself. I wear it all the time. $20 at Sephora.
I'm going to share a bit of personal blasphemy, but I am just not that into Burt's Bees anymore. I don't think its widely touted lip balms are that great; they are not long-lasting, and I think their formula actually irritates my lips. Enter this magical little product by the "Yes To" line, which works wonders for me, especially in the winter months. This is a daily staple in my life nowadays. $2.99 at Target.
7. Aveeno Positively Radiant Daily Moisturizer
Drugstore staple! No complaints here. This is just a great moisturizer for daily use; it's not greasy, it soaks into skin swiftly, and it has SPF coverage. What's not to like? Guion and I share a bottle, and we're both very happy about it. $13 at Target.
Not sure why it took me so long to try straight shea butter, but this stuff is magic (discovered in a Birchbox sample, actually). So deeply moisturizing! My skin is soft all day long. I now regard shea butter as some kind of delightful witchcraft. Birchbox sells a trio for $23, or you can buy them individually for $7.95 each from Sumbody.
9. Glossier Perfecting Skin Tint
As an avid reader of Into the Gloss, I have been utterly pleased by their release of their own line of skin care and makeup. (I'm especially excited about Phase 2.) This is a great, very lightweight "tint" for the skin; it's lighter than even a BB cream, which makes it so easy to apply in a flash, especially if you are having a "good" skin day and don't need much coverage. It also seems to be naturally somewhat moisturizing, so I don't feel like I need to pile on some face cream before applying. $26 at Glossier.
This is the best perfume. Really and truly. My mother-in-law gave it to me for Christmas several years ago, and I've been hooked ever since. It's somehow both spicy and complex and alluring without being too powdery or flowery. $34 to $68 at Sephora.
Previously: Beauty products I was into in 2014
(I am not a famous blogger and therefore no company asked me to say any of these nice things about their products. Yes, I am praising these cosmetic items out of the goodness of my heart.)