The best books I read (and re-read) while living in Europe and then upon returning home.
May
Troubling Love, Elena Ferrante. Creepy, sexy, unsettling; filled that Ferrante need in my life.
Up from Slavery, Booker T. Washington. Gripping and yet also very sad, to think about how grieved Washington would be if he saw America in its current state.
The Varieties of Religious Experience, William James. Really fascinating and super-relevant, even today.
Mrs. Dalloway, Virginia Woolf. I cannot even begin to describe what a sincere pleasure it was to read this novel, for the fifth time, in the city of its occurrence. London! "Like the pulse of a perfect heart, life struck straight through the streets."
My Struggle, Book 4, Karl Ove Knausgaard. Teenage boys are terrible things.
Hunger, Knut Hamsun. Read the entire thing, in a feverish terror, on an old Kindle on a runway (waiting for our plane to take off for Berlin).
The Way We Live Now, Anthony Trollope. Apparently, not much has changed in England: Everyone is still obsessed with class.
June
The Fun Stuff: And Other Essays, James Wood. James Wood makes me feel good about myself, because he validates all of the opinions I already hold (e.g., Paul Auster is shallow and Lydia Davis, once married to Auster, is an absolute QUEEN).
Some Prefer Nettles, Junichiro Tanizaki. A small, beautifully written novel about the slow dissolution of a marriage.
Summer, Edith Wharton. In this short, under-read novel, Wharton pulls of a great trick of characterization. (I won't tell you what it is.)
The Seagull, Anton Chekhov. Chekhov persists in perfection.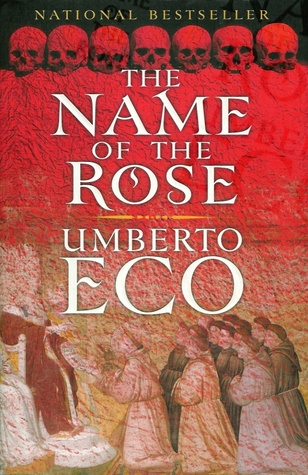 The Name of the Rose, Umberto Eco. While it was hard to get Sean Connery out of my head, I enjoyed this; I was surprised by how academic it was.
July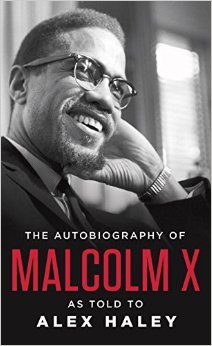 The Autobiography of Malcolm X, Malcolm X and Alex Haley. Fantastic portrait of a very complex and important American leader and activist. I regret it took me so long to read this one.
Swann's Way, Marcel Proust; translation by Lydia Davis. A true delight to savor this one for the second time, in preparation for a book club discussion of it.
The Spirit Catches You and You Fall Down, Anne Fadiman. A gorgeously written and compelling portrayal of the tension between a Hmong family and Western medicine. Who is "right," and what does that even mean in this context?
Persuasion, Jane Austen. Read for the second time. Such a mature and measured novel. Austen exhibits such impressive restraint.
In Defence of Dogs, John Bradshaw. Yeah, I was even able to read dog books while in London. This one is great.
Age of Ambition: Chasing Fortune, Truth, and Faith in the New China, Evan Osnos. China is complicated! Like we all have known for a long time. But Osnos explores a variety of issues with skill and well-researched brevity.
August
The Passion According to G.H., Clarice Lispector. Clarice Lispector wants to melt your brain. (Seriously. Prepare for a novel that will implant itself in your mind and keep feeding on you.)
The Souls of Black Folk, W.E.B. Du Bois. Powerful and chastening, especially considering how many challenges America still has to overcome.
The Argonauts, Maggie Nelson. Magic and tremendously readable. Maggie Nelson covers a lot of ground here and holds everything with such admirable looseness.
Loving, Henry Green. A novel about people who don't quite seem like people.
A Field Guide to American Houses, Virginia McAlester and Lee McAlester. If you have even a passing interest in domestic American architecture, this book will be a total delight.
The Association of Small Bombs, Karan Mahajan. An active and skillful novel about the intimate ramifications of terrorism.
What did you read and love this summer?