2014 was a banner year for me in excellent nonfiction, so this was an extremely challenging list to make. It's worth noting that every book in the honorable mentions category is also fantastic. Without further ado…
1. Arctic Dreams, by Barry Lopez
I write the worst reviews for the books I love the most. I have nothing coherent to say; all I can do is gush. And just say: Read this book, if you do anything at all.
Arctic Dreams is a masterful account of the natural, scientific, historical, and cultural landscape of the Arctic. Lopez writes beautifully and conscientiously and yet with a researcher's painstaking attention to detail. The book was published in 1986, and so I'm late to the party, but I found it just as moving and relevant as if it had been written yesterday.
Essentially, I think it's perfect; all I could ever want in a book of nonfiction. From a passage near the end of the book:
"No culture has yet solved the dilemma each has faced with the growth of a conscious mind: how to live a moral and compassionate existence when one is fully aware of the blood, the horror inherent in all life, when one finds darkness not only in one's own culture but within oneself. If there is a stage at which an individual life becomes truly adult, it must be where one grasps the irony in its unfolding and accepts responsibility for a life lived in the midst of such paradox. One must live in the middle of a contradiction because if all contradiction were eliminated at once life would collapse. There are simply no answers to some of the great pressing questions. You continue to live them out, making your life a worthy expression of a leaning into the light."
2. The Unwinding: An Inner History of the New America, by George Packer
Riveting, brilliantly researched and written. The Unwinding may be the truest portrait of post-financial crisis America that we have, and as such, it should be cherished and honored. By taking a simultaneously macro- and micro-level view of a deconstructed America, George Packer shows us what this country is made of. I still feel as obsessed with this book as I did when I finished it, many months ago. Highly recommended to all US residents.
3. Madness, Rack, and Honey: Collected Lectures, by Mary Ruefle
"I used to think I wrote because there was something I wanted to say. Then I thought, 'I will continue to write because I have not yet said what I wanted to say;' but I know now I continue to write because I have not yet heard what I have been listening to."
A gorgeous collection of essays and lectures on poetry, meaning, and inspiration. Mary Ruefle's style combines many of my favorite elements in an essayist: mystical asides, plenty of literary allusions, mini-anecdotes, and snippets of history and fact. I couldn't get enough of her.
Her lecture on reading ("Someone Reading a Book Is a Sign of Order in the World") had me in total raptures. I started writing down quotes from it and then slowly realized that I was just copying the entire piece verbatim. (We read Proust in the exact same way—one volume a year, in our twenties, because an older man told us it was the only thing that mattered—I feel that we might be soulmates, Mary and me!) I also loved her joint lecture on Emily Dickinson, Emily Brontë, and Anne Frank; her meditation on fear; her lecture about theme and sentimentality; an exposition of the irreverence of art.
Read it; savor it; thank God we have poets such as these.
"Did I mention supreme joy? That is why I read: I want everything to be okay. That's why I read when I was a lonely kid and that's why I read now that I'm a scared adult. It's a sincere desire, but a sincere desire always complicated things—the universe has a peculiar reaction to our sincere desires. Still, I believe the planet on the table, even when wounded and imperfect, fragmented and deprived, is worthy of being called whole. Our minds and the universe—what else is there?"
(With gratitude to Celeste for telling me about this book and lending me her much-loved copy.)
4. The Noonday Demon: An Atlas of Depression, Andrew Solomon
The Noonday Demon is an important, comprehensive, compassionate book about depression, the seemingly ubiquitous plague of modernity. As always, Andrew Solomon is gracious and thoughtful in his portrayals of real stories (continually and gently humanizing the face of the illness, both with his own experience and the experiences of others), and thorough and incisive in the sweeping scope of his research. After chapters of the various methods of reckoning with depression (whether physically or philosophically), the book ends with powerful, raw honesty and light.
"The opposite of depression is not happiness but vitality, and my life, as I write this, is vital, even when sad. I may wake up sometime next year without my mind again; it is not likely to stick around all the time. Meanwhile, however, I have discovered what I would have to call a soul, a part of myself I could never have imagined until one day, seven years ago, when hell came to pay me a surprise visit. It's a precious discovery. Almost every day I feel momentary flashes of hopelessness and wonder every time whether I am slipping. For a petrifying instant here and there, a lightning-quick flash, I want a car to run me over and I have to grit my teeth to stay on the sidewalk until the light turns green; or I imagine how easily I might cut my wrists; or I taste hungrily the metal tip of a gun in my mouth; or I picture going to sleep and never waking up again. I hate those feelings, but I know that they have driven me to look deeper at life, to find and cling to reasons for living. I cannot find it in me to regret entirely the course my life has taken. Every day, I choose, sometimes gamely and sometimes against the moment's reason, to be alive. Is that not a rare joy?"
5. The Wisdom of the Desert, Thomas Merton
I first read this book many years ago, and I finally bought myself a copy, because I loved it so much. Re-reading this book — Thomas Merton's collection of the proverbs of ancient Christian hermits/mystics in North Africa — brought a renewed sense of pleasure. This little book served as a powerful reminder to me, in my general throes of doubt and mistrust, that Christianity was and is beautiful and mysterious and humble.
6. The Poetics of Space, Gaston Bachelard
"Great images have both a history and a prehistory; they are always a blend of memory and legend, with the result that we never experience an image directly. Indeed, every great image has an unfathomable oneiric depth to which the personal past adds special color."
For many years now, this elusive little book has haunted my to-read list. A handful of my favorite writers and critics were always dropping oblique references to The Poetics of Space, but the library didn't have a copy, and so I kept putting it off. Foolishly, I now acknowledge. I finally bought myself a busted old copy and read it with a great deal of reverence and delight.
In this charming and surprisingly readable text, the French philosopher Gaston Bachelard discusses the intersection between poetry, imagination, and buildings — and does it in such a way that makes you want to constantly scope your surroundings for hidden meaning. He draws inspiration from nature, dreams, Rilke, Baudelaire, a great deal of lesser-known French literature, smatterings of Thoreau, and his own experience.
I am often intimidated by philosophy, but here Bachelard fashions it into a welcoming arena. Nothing is too minor or mundane for him. As he says, "I am moreover convinced that the human psyche contains nothing that is insignificant." Images, after all, are simple; we experience them every second and no weighty scholarship can improve their reception. Bachelard is concerned with this topic, how the imagination processes space and transfers it to memory, to art, to awareness.
It's a beautiful book, and upon finishing it, I wish I had read it more slowly.
7. Still Life with Oysters and Lemon, Mark Doty
I am admittedly obsessed with the poet Mark Doty, particularly after his memoir about dogs and grief (Dog Years), and so I was elated to find this slim volume at the library.
I read the entire book while on a train to DC, and I don't think I looked up once. I was completely engrossed. In Still Life with Oysters and Lemon, Doty commands his notable powers of language to discuss a small Dutch still life painting from the 17th century. And from there, how this painting stirred his heart and mind regarding art, life, and death.
It is a difficult book to recommend, because everything I say about it seems distant and disengaged, but it is tremendously beautiful and moving. I'd like to read it again right now instead of doing anything else.
8. How Fiction Works, James Wood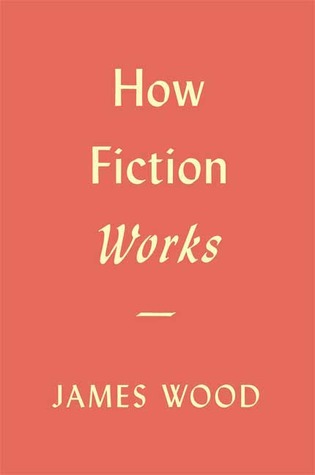 Sometimes you read a book and you can't escape this constant refrain: This book GETS me.
James Wood, at the very least, gets me, and this little book on the art of fiction was tremendously charming.
For literary nerds like myself, Wood provides a great deal of delight in How Fiction Works. Honestly, I enjoyed it for a few vain, puerile reasons: (1) It's deeply confirming when a respected writer and critic shares your taste, (2) the way your brain lights up when you actually get all of the allusions, and (3) the sense of reassurance that comes from knowing you are a snob, utterly.
But it's pleasant and very readable, and the book made me pay attention to fiction in a way that I didn't think was possible anymore, outside of English classes at college. In short, recommended to anyone who reads.
9. Overwhelmed: Work, Love, and Play When No One Has the Time, Brigid Schulte
"Now America has among the highest percent of working mothers of any country. They work among the most full-time hours. They clock the most extreme paid work hours. They do so despite laboring in some of the most demanding and unforgiving workplaces with the most family-unfriendly policies of any developed country on Earth. And, compared to mothers in other countries, American mothers spend among the most time with their children, sacrificing sleep, personal care, and leisure time to do so."
This book is essential reading for every American woman.
Let's hear it for US moms. No wonder they are so strung out all of the time.
I had no idea how truly backward our country was, when it comes to workplace policies for women and families, until I read Overwhelmed. I had an idea of the injustices, but not how deeply they extended.
Brigid Schulte tackles the consuming problem of living in a society that does not support mothers and leaves them feeling utterly overwhelmed, all day, every day.
I was riveted by this book, and I can't stop thinking and talking about it even now. Schulte provides fresh, honest examples of the state of American working moms, along with insightful research and interviews. She paints a frankly horrific portrait of the state of family policy in this country. (Her time with Pat Buchanan also left me with the strong feeling that he might, in fact, be very evil and that the GOP is, at the very least, living in a fantasy America that does not exist and perhaps never existed.)
Politics aside, every US woman who has children or is thinking of having children ought to read this book. It's a rousing call to improve both our family policies and our family lives. High praise to Schulte for her research, authenticity, and important message.
One can only hope and pray that our governments and our corporate cultures take notice. Immense change is needed in the ways we work, love, and play, and Schulte has — significantly — hit a nerve here.
10. Four Fish: The Future of the Last Wild Food, Paul Greenberg
I still talk about this book all the time, and yet part of me wishes I hadn't read it, because I like seafood. And now I have all of these deep, ethical qualms about eating it at all.
Paul Greenberg likes seafood too, but his interests extend beyond mere taste. Rather, in this excellently written and deeply researched book, he explores the future of fish, namely the four that we fish and eat the most: salmon, bass, cod, and tuna.
Without some drastic policy changes, the fate of these four fish looks rather grim. Greenberg is a great storyteller, on top of being a first-rate reporter, and this book will change the way that you think about and eat fish.
Honorable Mentions
The Better Angels of Our Nature: Why Violence Has Declined, Steven Pinker
Consider the Lobster and Other Essays, David Foster Wallace
Wanderlust: A History of Walking, Rebecca Solnit
Holy the Firm, Annie Dillard
Zen Mind, Beginner's Mind, Shunryu Suzuki
The Life-Changing Magic of Tidying Up, Marie Kondo
Men Explain Things to Me, Rebecca Solnit
My Age of Anxiety, Scott Stossel
Citizen Canine, David Grimm
To the End of June: The Intimate Life of American Foster Care, Cris Beam
The Faraway Nearby, Rebecca Solnit
Lectures on Russian Literature, Vladimir Nabokov
Among the Believers, V.S. Naipaul
The Writing Life, Annie Dillard
This Boy's Life, Tobias Wolff
The Control of Nature, John McPhee
Unapologetic, Francis Spufford
Animal Madness, Laurel Braitman
After the Music Stopped, Alan S. Blinder
All Joy and No Fun: The Paradox of Modern Parenthood, Jennifer Senior
The Book of Common Prayer: A Biography, Alan Jacobs
Cocktail Hour under the Tree of Forgetfulness, Alexandra Fuller
A Wolf Called Romeo, Nick Jans
Texts from Jane Eyre, Mallory Ortberg
Just Kids, Patti Smith
What were your favorite nonfiction books you read in 2014?
Previously: Top 10 books of poetry in 2014. Coming up next: Top 10 books of fiction I read in 2014.